ENTERTAINMENT SCHEDULES FOR JULY 1 & 2, 2021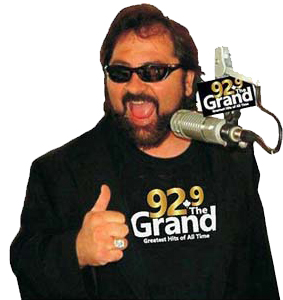 INTRODUCING OUR EMCEE!!!!
Hi there, I'm Rock "N" Ray Michaels…the crazy, zany afternoon host at the new 92.9 The Grand. Born and raised (and still living) in Toronto, Ontario, Canada,
I've been in radio/showbiz for 41 years now, working in Toronto and Hamilton, and I can honestly say it's not just a job!!! It's a passion…I breathe, eat and sleep radio. I have broadcasted from Hamilton, Ontario for the past 26 years and I continue to broadcast to you daily on The Rock "N" Ray Michaels RoadShow, weekday afternoons from 2pm to 6pm…Everytime I turn my Mic on, it's like the first kiss…high energy, laughter and tons of fun and craziness is what you can expect when we're together — and of course having YOU, the greatest fans of all time locked in!!! KEEP ROCKIN' BABIES!!!
Rock "N" Ray Michaels
JULY 1, 2021 –

Celebrating Canada's 154th Birthday
Multicultural and Heritage Celebration
Sponsored by
JULY 2, 2021
Celebrating Hamilton's Diverse Musical Community
Sponsored by